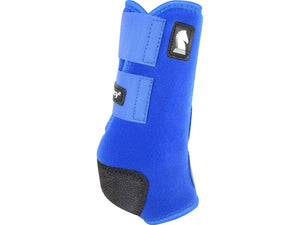 Classic Legacy 2 Support Front Horse Boots by Classic Equine
The Legacy 2 Fetlock Cradle System provides maximum support and protection to the fetlock and lower portion of the leg. It mimics the design of, and therefore reinforces, the ligament it is intended to support. 
COLOR : BLUE
DELIVERY TIME : 9 TO 15 DAYS.