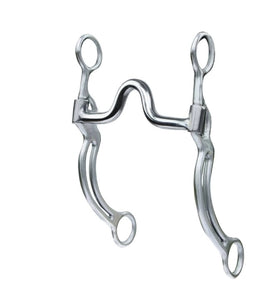 PROFESSIONAL'S CHOICE 8" SWEPT BACK DOUBLE BAR TALL PORT BIT * FREE GIFT WITH PURCHASE *
The 8" Stainless Steel Cheek provides great balance, smooth leverage application, and quick release. The mouthpiece is made of ½" sweet iron, which creates a sweet taste in the horses mouth and promotes salivation.
This port creates moderate collection with even pull across the mouth.
5-1/4" Mouth

8" Shank

2" Port